---
About us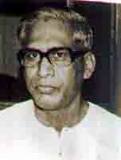 Established in 1947, J. K. DEY & SONS is a premier company manufacturing and exporting Safety Lamps & Safety Torches so also various type of Carbide Lamps. Since its inception the firm has been successfully supplying to various Govt. Departments like Ministry of Mines, Ministry of Defence, and it's products are approved by the Director General Of Mines Safety. Chief Controller of Explosives.
This has been facilitated by the presence of a dedicated team of officers and factory staff under proper guidance of the Managing Partner, Mr Sandip Kumar Dey.
J. K. DEY & SONS not only finds its destination in various premier Indian organisations but also to export in USA, UK, Germany, France, Luxembourg, Greece, Holland, Sweeden, Italy, Spain, Poland, Portugal, Croatia, Denmark, Greenland, Austria, Canada, Switzerland, Slovakia, Brazil, Chilli, Peru, Russia, Australia, Newzeland, Japan, Burma, Malayasia, South Africa, Nigeria etc. and various other parts of the world. Today the company has a strong manufacturing unit and two fully integrated offices with sophisticated equipments, modern machines and skilled craftsmen to control quality at every level which meets "ISI" requirements. The products are certified by Bureau of Indian Standards and thoroughly inspected by Govt. appointed authorities and approved by the Director General of Mines Safety, Dhanbad and Chief Controller of Explosives,Nagpur
Today with a state of the art ultra modern manufacturing unit in Kolkata,
J. K. DEY & SONS is in a position to cater to the customers need to their fullest satisfaction.